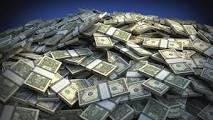 DO WE HAVE MCT MONEY FOR YOU?
If you performed as a guest musician on the Nashville Network's Music City Tonight, hosted by Crook and Chase, recorded between October 1993 and October 1995, we may have some money for you. We reached an out of court settlement with Jim Owens Entertainment (JOE) for the unauthorized airing of Music City Tonight episodes on the Luken TV network. Of the 500+ shows that were recorded for TNN, 359 of the episodes were aired on Luken, some multiple times during the time period covered by the lawsuit, which was 11/2/12 to 2/20/2017.
The house band (and subs) are being compensated on a pro-rata basisfor the shows they were on. If you were a guest musician, please contact us with information as to who you played with on Music City Tonight and approximately when, and we will look into the database and see if we can find you. We are not talking about a lot of money here, but it is the principle that matters, which is why we spent more than four years and a considerable amount of money and resources getting Owens to take responsibility for his actions. This notice will expire in 60 days, so please contact us as soon as possible. Please send an email to steve@afm257.org with all pertinent details.