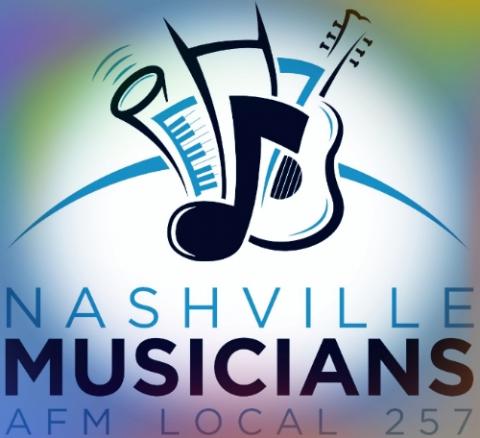 Click the yellow "Donate" button above to donate to the Nashville Musicians Association Crisis Assistance Fund
;
— Donations are tax-deductible
Guidestar Gold Seal of Transparency Awarded in November
Guidestar is a nonprofit organization and the world's largest resource of information on charities. Click the gold seal above to view our Guidestar profile. 
First fund distribution complete as of Aug. 11, 2021.
We are happy to announce that the Crisis Fund made its first assistance distribution to area musicicians who have had major struggles during the past 18 months. 
Our 501C3 fund was initially created after the 2010 Nashville Flood, and has now been reactivated. it is open for donations to be distributed to musicians impacted by the Covid-19. Donations are tax-deductible and will help musicians who have lost work and need financial assistance. If you would like your donation to go to symphonic musicians you may note that on your donation invoice. Just click the yellow Donate button above and help musicians in need. Thank you!
"In 2010 we raised and distributed more than $150,000 worth of financial assistance and donated instruments to musicians after the Nashville Flood. We are excited about re-activating this fund with a broader mission statement. See below for instructions on how to apply for assistance. Stay tuned & Stay safe!"  -- Dave Pomeroy
Musicians: Need help? CMA has a large database of assistance resources — from food insecurity to medical help
MUSICIANS:  Please read the below guidelines for returning to work safely! 
AFM Local 257 has compiled suggested guidelines for safely returning to work. Click here to read the SUGGESTED GUIDELINES FOR WORKINGS SAFELY
Here is a link to the recently released AFM Federation Safety Guidelines. Click here to read or download the PDF
INFORMATION FROM TENNESSEE DEPT of LABOR Re: FILING FOR UNEMPLOYMENT
UPDATE Oct. 12 — Since the first week of October some members have reported that they have been asked to provide weekly job search details in order to obtain UI money. Local 257 negotiated for an exemption to this policy when the assistance to self-employed musicians first became available at the beginning of the pandemic. When filling out your application, you must list Nashville Musicians Association when you see the following question on the application:
Do you get your job exclusively through a hiring Union?
Although Local 257 is not specifically a "hiring hall" this is how Tennessee UI has said it will allow union members to avoid the job search details requirement in order to receive UI.
******
AFM Local 257 members were among the contributors to an important set of questions regarding Tennessee Unemployment Insurance. Click below for the complete responses from the Tennesse Department of Labor & Workforce Development
Question and answers on Tennessee Employment Insurance 
For more information on Tennessee Unemployment Insurance visit  https://www.tn.gov/workforce.
We are aware that the self-employed and independents have never applied for unemployment before because they have never been eligible.  We have added a statement to the top of the  JOBS4TN.GOV website- 'When completing the unemployment application please answer the questions to the best of your ability.  In order to receive benefits you must complete the entire process.  If you are self-employed, a 1099 contractor or a gig worker, please complete the application and BE SURE TO ANSWER that you are self-employed when the question is asked.'  
Again, individuals may seek more guidance at our website, https://www.tn.gov/workforce/covid-19/faq/selfemployed.html, for more information about applying specific for those that are self-employed.  There are images of the process and a video specific to the self-employed and independents. 
If you believe you are in need of assistance with your claim (it will not allow you to correct information, you need to submit your earnings, etc.)  Please submit a request for assistance by submitting a ticket for your individual situation.  You can submit a ticket for assistance at http://www.jobs4tn.gov/ or at https://www.tn.gov/workforce.  On JOBS4TN go to the 'Resource' tab, then select 'Contact Us', you will be directed to a site with more information, here you can submit a request for assistance.  On tn.gov/workforce go to the 'Contact' tab (gray bar near top of page), then select 'Help Desk & FAQ', you will be directed to the same site as you would from JOBS4TN.  This site has more information broken out by topic.  It will also allow you to 'submit a request' for assistance in the top corner.
Royalties/residuals for musicians, etc. will not be counted against an individual's ability to draw UC. This contemplates the royalties/residuals being passive income in that the recipient is not doing any work for an employer to keep those funds coming in currently.
More information and resources
Here's a Dropbox link to Sasha McVeigh's document detailing what she has learned from the unemployment application process. Obviously, this is not an official document from TN Dept of Labor or Local 257, but it does contain a lot of information that you may find helpful. Thanks to Sasha McVeigh for putting this together. We are always stronger when we work together, and this unprecedented time of crisis is a real challenge for everyone of us, in one way or another. Try to remember that you are not alone, and if you need help, don't be afraid to reach out to me, your friends or anyone else, and vice versa. I am proud to represent all of you and the Nashville music community. We will get through this together somehow, and hopefully we will all be stronger for the experience.
https://www.dropbox.com/s/pkj74yof3z1nx3m/SELF-EMPLOYED%20UNEMPLOYMENT%20BENEFIT%20HELP%20.pdf?dl=
HERE ARE SOME ADDITIONAL RESOURCES FOR FINANCIAL ASSISTANCE
Nashville Mayor John Cooper's COVID-19 Response Fund
The more than $1 million fund, housed by United Way of Greater Nashville and chaired by former Senator Dr. Bill Frist, will deploy resources to community-based organizations. Funding decisions will be made by an advisory committee including former Sony Music Nashville CEO Joe Galante.
Music Health Alliance COVID-19 Resources – a relief grant for musicians that need immediate financial support.
ACM Lifting Lives Fund - The ACM has help for musicians affected by COVID 19.
In addition, here are a few additional non-Nashville oriented resource websites to check out:
As I have mentioned before, the AFM website has a lot of information and resources, and is being updated regularly. Here's a link directly to the Covid-19 resource list on the home page: https://www.afm.org/covid-19/ You do not have to sign in to view this page.
Equal Sound Corona Relief Fund – for musicians who have lost income due to a canceled gig or gigs as a result of the coronavirus outbreak can apply to receive money.
Freelancer COVID-19 Emergency Fund – a fund for creative freelancers who have been adversely affected by the COVID-19 virus to apply for temporary assistance.
MusicCovidRelief.com – Information on how to receive unemployment as a result of losses from the COVID national emergency, applying for small business loans, advances and loan forgiveness related to the COVID national emergency, and organizations providing relief and potential grants from the National Endowment for the Arts, and additional resources from other organizations.
PREVIOUS UNEMPLOYMENT UPDATES:
April 8, 2020
Thanks to everyone who has helped to provide the following information to us, and especially State Representative Bob Freeman for sharing this latest update from the Tennessee Department of Labor and Workforce Development to the TN General Assembly with us.The basic parameters of the new CARES legislation regarding 1099 income are listed under the Pandemic Unemployment Assistance heading in bold below.
Honorable Members of the Tennessee General Assembly,
Thank you for your patience and assistance in delivering information to your constituents. This is a very fluid time.  We would like to share a brief update with you around the most frequently asked questions we are receiving.  Currently our team is working to understand and move toward implementation of the new federal pieces.  As soon as we have more guidance, we will share the information. We are awaiting additional federal guidance on the implementation of Pandemic Unemployment Assistance, (PUA) in the meantime we are encouraging anyone that believes they may be eligible to please go ahead and file a claim.
Claims should be filed at www.JOBS4TN.gov
Here's the latest instructional video on the Application process
Please also visit this webpage for more information:   https://www.tn.gov/workforce/covid-19/faq/selfemployed.html.
Please visit our website for more information, https://www.tn.gov/workforce/covid-19/faq.html.
The unemployment systems (online portals and phones) are seeing an unprecedented amount of volume.  We are experiencing slowdowns.  We are doing our best to remedy these concerns.
Suggestions for users experiencing issues filing online:
Please read the information online regarding what you will need to file, so you will be ready to file when online, https://www.tn.gov/workforce/unemployment/apply-for-benefits-redirect-2/information-we-need-from-you.html.
Our website has lots of good information to review, https://www.tn.gov/workforce/covid-19/faq.html .
If you are experiencing issues please try accessing the system during non-peak hours if you can.  Our busiest times are expanding.  We suggest you please try to access the system later in the day from 4 p.m. – 7 a.m.  Please try back again.
For users trying to certify please try the new APP, https://www.tn.gov/workforce/covid-19/employees.html.
Please note unemployment claims numbers will be shared on Thursdays.  We will continue to share on a scheduled weekly basis the statewide and regional/ Local Workforce Development Area numbers on Thursdays.
Unemployment Update: Employees are those individuals who are working for a covered employer and receive a W2.  Employees are eligible for Temporary Unemployment Compensation (TUC), what is known as traditional Unemployment Insurance, if they meet the eligibility criteria.  Their eligibility is based on wages earned from a covered employer from October 1, 2018 to September 30, 2019 (this is the qualifying base period for new claims).  This also determines their weekly benefit amount (WBA).
The CARES Act created a new program called Pandemic Unemployment Assistance (PUA).
This program is available to individuals who do not meet the traditional qualifications for TUC benefits.
This includes, but is not limited to, self-employed workers and independent contractors.
Under this program, claimants would provide proof of income to establish a WBA.
The minimum WBA for PUA is $120.
Eligible recipients can collect PUA benefits for thirty-nine (39) weeks.The 39 weeks would include any payments received under the TUC or EB programs.
These individuals must first apply for the Temporary Unemployment Compensation (TUC) described above before becoming eligible for Pandemic Unemployment Assistance.
If individuals believe they may be eligible for Pandemic Unemployment Assistance they should proceed with filing for TUC (file a claim online at www.JOBS4TN.gov.
The CARES Act also created a program called Federal Pandemic Unemployment Compensation (FPUC). Under this program, claimants will receive an additional $600, paid from federal funding, on top of their weekly benefit under the two programs described above.
More INFORMATION FROM THE GOVERNOR'S OFFICE 4 8 2020
Self-employed Tennesseans who need this assistance; the Department of Labor and Workforce Development is currently reprograming to accommodate Pandemic Unemployment Assistance (PUA) and the new $600 weekly federal benefit. The Department is working diligently to make these changes as quickly as possible so Tennesseans can start receiving both of these benefits. If you are self-employed and you have already submitted a claim, you do not need to reapply. All Tennesseans receiving unemployment or PUA will automatically receive the weekly $600 federal benefit, in addition to their unemployment benefit. 

You may go ahead and apply at Jobs4TN.gov, but there is some information you will need to complete the application - click here for details. 

The Department of Labor has provided some helpful information to employees at https://www.tn.gov/workforce/covid-19/employees.html and an interactive FAQ athttps://www.tn.gov/content/tn/workforce/covid-19/faq/employees.html.
Here is one more link to a Nashville-based organization offering help to musicians:
Free financial counseling available in Davidson County 
The Financial Empowerment Center, which offers free one-on-one financial counseling to Davidson County residents, is shifting its focus and has started offering its services and expertise via telephone to be more accessible to those affected by the tornado and the coronavirus pandemic.
"Normally our work revolves around building credit, managing debt and setting financial goals," Empowerment Center director Samantha Williams said. But now, with many Nashvillians experiencing financial challenges in the wake of the March 3 tornado or this COVID- 19 outbreak, the counseling focus is shifting.
"Counseling now will be a lot more about budgeting and managing your resources in the short term, including federal assistance checks," Williams said. "We will have up- to- date information on local resources and provide financial guidance, such as calling your credit card company to pause payments." The Financial Empowerment Center reassigned counselors who were at Nashville State Community College to bolster the team working with people who need extra help in the midst of these two unexpected disasters, Williams said. The counselors have gone through additional training and are now booking phone sessions.
"Nashvillians who are hurting right now may not be used to accessing social services, and the Financial Empowerment Center can help them navigate that system and hopefully connect them to services like unemployment and emergency financial assistance," Williams said.
The counseling service, provided at no charge through a partnership between United Way and the Mayor's Office, is available by making an appointment at fec.nashville.gov or by calling 615-748-3620.
Thanks, everyone, and I hope this information is helpful to you. You have my word that I will do all I can to keep good information flowing. We are also working towards a number of other initiatives that can provide additional assistance during this time of need. Hang in there, stay tuned and stay safe!
Dave Pomeroy
President, Nashville Musicians Association, AFM Local 257