Member Profile
Primary tabs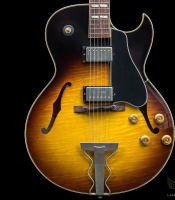 PRIMARY INSTRUMENT(S):
Arranger

Banjo

Bass Guitar

Classical Guitar

Composer

Dobro

Guitar

Rhythm Guitar

Teacher

Ukelele

ADDITIONAL INSTRUMENT(S):
I play also:
Resonator guitars
6-string banjos
Banjo
Ukulele
TYPE OF WORK DESIRED:
TOURING

RECORDING

CLUB GIGS

PRIVATE PARTIES

TEACHING MUSIC LESSONS

Other

TV Music Shows
CHART READING/WRITING SKILLS :
Number Charts:
WRITE

READ

Chord Chart:
WRITE

READ

HOME STUDIO :
Home Studio:
Yes

No

ENGINEER :
Engineer:
Yes

No

ADDITIONAL SKILLS :
Additional Skiills:
PRODUCER

ARRANGER

BAND LEADER

ROAD MANAGER

Other

Description:
I play all facets guitar(Lead and Rhythm): In the styles of
Bluegrass, Country, Jazz, and Rock.
I play banjo.
I play ukulele.
I do studio session work as well as live shows.
I teach guitar, banjo, and ukulele.
Resume / Bio:
Got a bachelor of music degree in Performance/Music Theory from the University of North Texas in 1994. Got alot of experience reading band charts in the North Texas Jazz Lab Bands. Moved from Dallas,Tx to Nashville, TN and started touring on the road playing guitar with various Artists and Bands. Have recorded in various studios over the years on different projects including Jingles, Independent Movies, and with a variety of Artists. I also have taught guitar lessons to alot of great students over the years throughout the Nashville and Franklin,Tn areas. Have taught guitar at the Musicians Hall of Fame(Nashville) owned by Joe Chambers.
Has worked with such Artists in the studio and on live shows with:
Amanda Marshall
Chris Reed
Darcy Donovan 
Lisa Loeb
Mark Wills
Miley Cyrus
Amanda Cosgrove
and others......( ongoing with updates)
Sample of studio work-
Background music for radio commercials: TRF Music
Radio &TV Jingles: Spotland Productions
Demos(various Artists)-Nashville
Session guitar work(various Artists)-Tennessee and California.
Guitar work for PBS channel