Member Profile
Primary tabs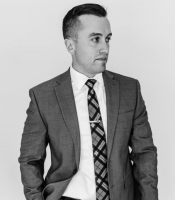 PRIMARY INSTRUMENT(S):
Alto Sax

Baritone Saxophone

Fiddle

Pennywhistle

Percussion

Saxophone

Soprano Saxophone

Tambourine

Tenor Saxophone

Violin

Vocals

ADDITIONAL INSTRUMENT(S):
TYPE OF WORK DESIRED:
TOURING

RECORDING

CLUB GIGS

PRIVATE PARTIES

TEACHING MUSIC LESSONS

Other

CHART READING/WRITING SKILLS :
Number Charts:
WRITE

READ

Chord Chart:
WRITE

READ

HOME STUDIO :
Home Studio:
Yes

No

ENGINEER :
Engineer:
Yes

No

ADDITIONAL SKILLS :
Additional Skiills:
PRODUCER

ARRANGER

BAND LEADER

ROAD MANAGER

Other

Description:
I am a rock n roll sax player at heart, but also enjoy the blues as much as anybody. Tenor sax is my first choice, followed by quirky bass lines on the bari sax, and a little bit of fun on the soprano sax. 
I can supply violin parts as well as simple "rhythm keys" work. 
I love playing auxiliary percussion like Clarence and can supply my own tambo, shaker, maracas, cowbell, sleighbells, and claves. 
Background vocals are always an option too. 
Resume / Bio:
My love of music started at three years old when I asked my parents for a violin for my 4th birthday. They asked why, and I told them my "pop in heaven taught me to play it!" (our paternal grandfather who was not a musician and who passed 22 years before I was born). Fast forward to aged 12 and I started playing saxophone after being inspired by Clarence Clemons. Since, I have taught myself piano, a little guitar and mandolin, and tin whistle to honor my Irish heritage.
I spent my high school years playing sax in jazz band, marching band, and wind ensemble. The violin came out for pit orchestra and church services. I then went on to the University of Notre Dame where I was a member of the marching band, jazz band, New Orleans Brass Band, saxophone ensemble, and wind ensemble. I got to travel to lots of football games and played at many of the nation's greatest foorball stadiums, including a national championship game in 2012 which I have chosen to forget about... Fortunuately it was replaced with memories of international tours to Italy, Ireland, Slovenia, Croatia, Australia, and New Zealand. 
After graduating I got a very busy gig playing with New Jersey based band The E Street Shuffle, a Bruce Springsteen tribute band. Being a New Jersey native and major Springsteen freak, this opportunity was incredible. I supplied tenor/bari sax, aux percussion, and background vocals at nearly 100 bar shows a year. Our following was incredible and the shows were unbelievable along the Jersey shore bar scene. I still play with these guys when I visit home. 
I moved to Nashville in August 2019 and I am now a graduate student at Belmont, working on my MBA.