Member Profile
Primary tabs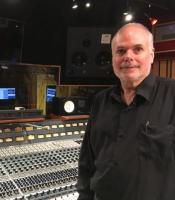 PRIMARY INSTRUMENT(S):
Acoustic Bass

Afro-Latin

Arranger

Bass Guitar

Celeste

Composer

Conductor

Conga Drums

Contractor

Copyist

Drum Programmer

Drums

Electronic Percussion

Engineer

Flute

Guitar

Keyboards

Latin Percussion

Mallet Percussion

Orchestra Librarian

Percussion

Piano

Programmer

Synthesizer

Timpany

Vibes

Vocals

Xylophone

ADDITIONAL INSTRUMENT(S):
TYPE OF WORK DESIRED:
TOURING

RECORDING

CLUB GIGS

PRIVATE PARTIES

TEACHING MUSIC LESSONS

Other

CHART READING/WRITING SKILLS :
Number Charts:
WRITE

READ

Chord Chart:
WRITE

READ

HOME STUDIO :
Home Studio:
Yes

No

ENGINEER :
Engineer:
Yes

No

ADDITIONAL SKILLS :
Additional Skiills:
PRODUCER

ARRANGER

BAND LEADER

ROAD MANAGER

Other

Resume / Bio:
Neal Merrick Blackwood, Music City Scoring founder, co-owner, producer, music composer, conductor and arranger. Neal Merrick Blackwood has over 40 years experience as a film and music composer. Additionally, he has extensive background in the following: film scoring, production, recording engineering, composition and arranging. He is a classical musician, composer, conductor, orchestrator, arranger and producer. Other skills include over-all contractor, scoring contractor, soloist contractor, choral contractor (adults and children), orchestra contractor, string section contractor, woodwind section contractor, brass section contractor, percussion contractor, piano contractor, world instruments contractor, solo vocalist contractor, vocal coach, recording engineer, mastering engineer, mix engineer and producer.