Member Profile
Primary tabs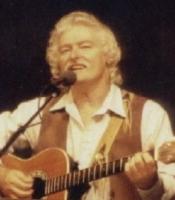 PRIMARY INSTRUMENT(S):
Guitar

Vocals

ADDITIONAL INSTRUMENT(S):
Pedal Bass
Bass Guitar
Ukelele
Keyboard
TYPE OF WORK DESIRED:
TOURING

RECORDING

CLUB GIGS

PRIVATE PARTIES

TEACHING MUSIC LESSONS

Other

CHART READING/WRITING SKILLS :
Number Charts:
WRITE

READ

Chord Chart:
WRITE

READ

HOME STUDIO :
Home Studio:
Yes

No

ENGINEER :
Engineer:
Yes

No

ADDITIONAL SKILLS :
Additional Skiills:
PRODUCER

ARRANGER

BAND LEADER

ROAD MANAGER

Other

Description:
I sing and play guitar or keyboard while playing pedal bass with my left foot and drums with my right foot. I play Pop, Rock, and Country from the 40's to the present. I also do Acoustic Guitar/Vocal gigs.
Resume / Bio:
I began playing bass guitar professionally at the age of 16, performing with local bands in Tullahoma, TN. While serving a 3 year tour in the Army, I also learned to play guitar, and played bass guitar with one band and guitar with another. After my military tour, I returned to playing bass guitar locally in Tullahoma. In 1977, I began performing as a soloist ( Guitar / Vocal ). A year later, I designed and built a pedal unit, which allows me to play drums with my right foot, while playing bass pedals with my left foot, and guitar or keyboard with my hands. In 1980, I won the first of several songwriting awards ( Billboard etc. ) In 1983, I achieved a Guinness World Record for playing the most musical instruments simultaneously. I later began performing as AFTER TAXES, a mixture of Rock and Country. In 2000, I moved to Florida and additionally began playing Tropical music and Jimmy Buffett songs as LONE PARROT. I moved back to Tennessee in 2007, and worked at Gibson Guitar until 2012. I have since created a Project Studio and am devoting time to songwriting and recording.