Member Profile
Primary tabs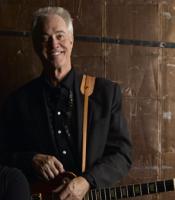 PRIMARY INSTRUMENT(S):
Arranger

Bass Guitar

Composer

Contractor

Guitar

ADDITIONAL INSTRUMENT(S):
TYPE OF WORK DESIRED:
TOURING

RECORDING

CLUB GIGS

PRIVATE PARTIES

TEACHING MUSIC LESSONS

Other

CHART READING/WRITING SKILLS :
Number Charts:
WRITE

READ

Chord Chart:
WRITE

READ

HOME STUDIO :
Home Studio:
Yes

No

ENGINEER :
Engineer:
Yes

No

ADDITIONAL SKILLS :
Additional Skiills:
PRODUCER

ARRANGER

BAND LEADER

ROAD MANAGER

Other

Description:
Music for advertising and recording and producing artist demos
Resume / Bio:
Steve McCabe has been producing award-winning music and creative for national and international ad campaigns for over 30 years. He's produced music for Budweiser, Miller Brewing Company, AT&T, American Express, Xerox, KFC, Colgate, Showtime, Kraft, Campbells, Kmart, Domino's Pizza, General Mills, Valvoline, M&M Mars, Estee Lauder, Peace Corps, Philips Electronics and many more. Everything from Superbowl ads (remember Bud Bowl?) to ads for major tour sponsorships (The Stones, The Who, Page & Plant and Rod Stewart). Steve has produced music and sound design for commercials directed by Ridley Scott, Tony Scott and Gus Van Sant among others. Commercials that Steve has helped produce are in the permanent collection of the Museum of Modern Art. Steve is a member of the AFM (local 257), Screen Actors Guild and AFTRA. He's been a voice-over talent on national campaigns such as Miller Beer, T Rowe Price, Werther's Original Caramels and Resident Evil video games.