Member Profile
Primary tabs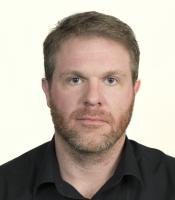 PRIMARY INSTRUMENT(S):
Bass Guitar

Guitar

Vocals

ADDITIONAL INSTRUMENT(S):
I also play drums and keyboards, songwriter/producer/arranger/engineer.
TYPE OF WORK DESIRED:
TOURING

RECORDING

CLUB GIGS

PRIVATE PARTIES

TEACHING MUSIC LESSONS

Other

CHART READING/WRITING SKILLS :
Number Charts:
WRITE

READ

Chord Chart:
WRITE

READ

HOME STUDIO :
Home Studio:
Yes

No

ENGINEER :
Engineer:
Yes

No

ADDITIONAL SKILLS :
Additional Skiills:
PRODUCER

ARRANGER

BAND LEADER

ROAD MANAGER

Other

Description:
I primarily play acoustic/electric guitar, bass guitar, and vocals.  I am versatile in genres.  
Resume / Bio:
Wes Cash
10107 Conrad Dr. ▪ Huntsville, AL 35803
Phone: (251) 236-1440
Experience
I have over 25 years of experience in performance and studio recording in the musical arts.  I am an accomplished recording artist, having released my own recordings on national distribution outlets.  I have also recorded in multiple studios throughout the Southeast, including Nashville.  I am a producer, having self-produced seven full-length albums and two Extended Play (EP) releases on my own record label, and producing and engineering multiple other artists and vocalists in self-financed projects.  I have experience in live performance as band leader, guitarist, bassist, pianist, keyboardist, drummer, lead vocalist, and backing vocalist.  I also have performed all of these functions in the recording environment.  I can read Chord Charts, Nashville Number System, and Traditional Notation.  I am also a published songwriter, with an extensive catalog of songs covering a wide range of genres.
I am seeking work as a guitarist, bassist, and/or backing vocalist in the recording environment.  I am located in Northern Alabama, and can travel upon agreed conditions and terms (distance/time/fee/availability).  I am primarily an alternative rock/traditional rock/rock blues player, but can play other styles (such as contemporary worship, pop, hard rock, folk, and country). 
Education
Calhoun Community College – Decatur, Alabama
A.S. in General Education (summa cum laude) - Phi Theta Kappa
Athens State University—Athens, Alabama
B.S. in Management of Technology (summa cum laude)
American Public University – Charleston, West Virginia
M.B.A. - General Studies (with honors)