Member Profile
Primary tabs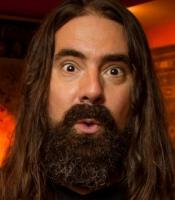 PRIMARY INSTRUMENT(S):
Conga Drums

Copyist

Drum Programmer

Drums

Engineer

Jew's Harp

Latin Percussion

Mallet Percussion

Percussion

Scrub (Wash) Board

Tambourine

Theremin

Timpany

Vibes

Xylophone

ADDITIONAL INSTRUMENT(S):
Musical Saw
TYPE OF WORK DESIRED:
TOURING

RECORDING

CLUB GIGS

PRIVATE PARTIES

TEACHING MUSIC LESSONS

Other

CHART READING/WRITING SKILLS :
Number Charts:
WRITE

READ

Chord Chart:
WRITE

READ

HOME STUDIO :
Home Studio:
Yes

No

ENGINEER :
Engineer:
Yes

No

ADDITIONAL SKILLS :
Additional Skiills:
PRODUCER

ARRANGER

BAND LEADER

ROAD MANAGER

Other

Description:
I hit things that make sound for a living.  I've been told I do this in a musical way.   I hope they are right.
Resume / Bio:
On a historic night in the Winter of 2009, drummer Wes Little proved beyond any doubt that he is the nimble, adaptable, professional musician he wanted to be even before he left his small Southern home town. The occasion: the inaugural ball for newly elected President Barack Obama. The job: to back a jaw-dropping lineup of legendary talent, including Stevie Wonder, Sting, Mary J. Blige, Faith Hill and Beyonce. Through a wild variety of styles, arrangements and temperaments, Wes Little held down the groove, satisfied the most demanding stars and made the whole event bolder, smoother and better. 
Star-studded as it was, the Inaugural Ball was by no means the first validation of Little's multi-faceted musicianship. For a decade in New York and recent years in Nashville, Little has been patiently taking his place among the elite session drummers, supporting major artists in rock, jazz, hip-hop and country. 
"I'm sort of a musical chameleon," says Little. "I've played the Grand Ole Opry with country artists. I've played CBGBs with bands. I've played Carnegie Hall for "A Tribute to Motown" and with Chuck D at Hammerstein Ballroom. It's always an adventure when you're able and open to doing a lot of musical styles."
That adventure began in Wingate, North Carolina, a small college town southeast of Charlotte, where his parents were both educators. Lacking big city distractions, Wes was drawn to music. He got an acoustic guitar, but its bad action discouraged him. Then one day, his father, who was responsible for buying musical gear at the local high school, brought home a catalog from the Tama drum company. For Wes, a picture of fusion great Billy Cobham seated behind one of the world's biggest drum sets became an inspiration. "Next thing you know, I'm out there in the back yard modeling a 'drum kit' after his with firewood. My mom said, 'That's it, we're going to get him a drum set.'"
Most drummers get on-the-job training only, but Little had his eyes on a jazz career, so he pursued formal studies in music, including a master's degree in jazz drumming from the Manhattan School of Music. As a new professional in New York, there was certainly jazz around, but there was also a smorgasbord variety of styles and gigs. Little played in theater orchestras, sideman sessions and rock bands. He connected with hip-hop legend Chuck D and worked in several of his post-Public Enemy bands, including Confrontation Camp and Fine Arts Militia. 
While in New York, Little met his future wife Britt Savage, who moved to Nashville ahead of him. Since 2004, Little has been based in Nashville where he's earned respect in the Music City studio scene. That said, he's frequently on the move for work back in New York or tours across the country and world with Robben Ford, Joe Nichols, Jo Dee Messina, Billy Dean and others. He has also expanded his work as a producer and songwriter, and he plays regularly as the drummer and leader of his own funky R&B venture, The Big Greasy, in Nashville, TN.
Little lands his gigs and keeps getting asked back because of his complete musical chops but perhaps even more because of his philosophy and sense of professionalism. That, he says, is about serving the song and the artist and resisting any inclination to show off.
"Ninety percent of your work comes from just laying it down, playing a good solid groove and getting the musicians to feel it," says Little. "That's where I want to focus most of my time. Having a background in jazz and fusion music, I can do the crazy stuff too. And I enjoy doing it when it's called for. But I really don't try to overtly apply it to every gig that I have. Because I can be just as happy playing a basic beat as I would playing something from Mahavishnu's Birds of Fire. It's all music to me. It all comes from the same place. As long as it's honest and intentional, it works for me."
Wes Little endorses Pearl Drums, Sabian Cymbals, Evans Drumheads, Vater Sticks, Vintech Audio, Presonus Audio, and Hart Electronics. 
Performance, Touring and Recording:
Stevie Wonder • Sting • Beyoncé • Robben Ford • Alicia Keys • Steven Tyler • Joe Perry • Jamie Fox • John Legend • LIttle River Band • Jermaine Jackson • Anita Baker • Patty Austin • Melissa Etheridge • Mariah Carey • Public Enemy • Shakira • Dennis Edwards • Dionne Warwick • Busta Rhymes • Mary J.Blige • Faith Hill • Joe Nichols • Joe Dee Messina • Billy Dean • Jimmy Wayne • Lorrie Morgan • Dusty Drake • Chuck D. and Fine Arts Militia • Chuck D. and Confrontation Camp • MC Lyte • Bootsy Collins • Vernon Reid • VINX • Dionne Warwick • KRS-One • Big Daddy Kane • Paul Shaffer • Delbert McClinton • Diana Degarmo • The Pointer Sisters • Melba Moore • Martha Reeves • Randy Brecker • Michael Brecker • Dustin Lynch • Cassadee Pope • Kix Brooks • Victoria Banks • Britt Savage and Twang Deluxe • Linda Davis • Dan Colehour • Clara Oman • The Big Greasy